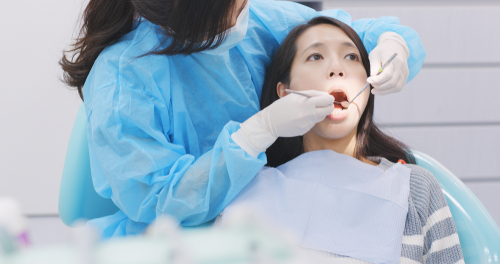 The thought of oral surgery may cause patients to shudder but in truth, it is often necessary to improve the health and overall well-being of one's mouth. Oral pain and discomfort are never normal and sometimes the solution is surgery.
If you're experiencing problems with your teeth, gums, or jaws, the first thing you should do is see your dentist. Your dentist can handle most oral problems, and if your situation requires an oral surgeon, they will recommend one.
An oral surgeon can help with procedures like tooth extraction, dental implants, bone grafting, corrective jaw surgery, and more. The goal of oral surgery is to improve the function, health, and appearance of your smile and surrounding structures, such as your jaw.
If possible, try to schedule an appointment around a long weekend or holiday break. This will maximize your recovery period while minimizing downtime from work or school. Spending a holiday break recovering from a procedure may not be ideal but allowing yourself additional time to heal will speed up recovery and help prevent any potential complications.
Be sure to consult with your oral surgeon regarding when to undergo a procedure. Elective procedures can be scheduled when it's most convenient for you but others may require more immediate attention.
In the days leading up to the procedure, be sure to make any necessary arrangements for transportation and follow the instructions your doctor gives you for the night before surgery. Wear loose comfortable clothing the day of the procedure.
Take things easy after your surgery as that will aid the recovery process. Pain and swelling should ease off after a few days. Make sure to talk to your doctor if pain or bleeding persists. It is important to continue to brush and floss your teeth during this time, so follow any oral care instructions you are given following surgery.
If oral surgery is needed, it is important to find a certified oral surgeon. The Center for Implant Dentistry is a supplemental practice of Capital Dental Group that does everything from oral surgery and dental implants to full-mouth reconstruction all under one roof! The Center for Implant Dentistry's five specialists total over 140 years of combined experience and strive to provide the best care for their patients. Schedule an appointment today!