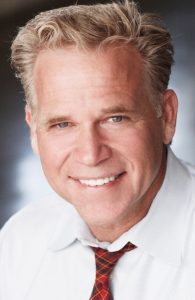 Richard Casteen, DDS
Diplomate Certified, American Board of Oral Implantology, Implant Dentistry
As a Bakersfield native, Dr. Richard Casteen has been practicing in the area since 1989. His father, William F. Casteen, M.D., and sister, Carol Casteen, M.D., have both been ophthalmologists here for many years. After graduating from University of Missouri-Kansas City in 1987, Dr. Casteen became a diplomate for the American Board of Oral Implantology as well as a fellow for the American Academy of Implant Dentistry and the Misch Implant Institute. He is also a current member of the ADA® and the CDA.
In his work, Dr. Casteen places great care and consideration when helping rebuild the mouths of his patients. He strives to help each of his patients improve not only the beauty, but the function and overall comfort of their smiles as well. Outside of the office, he enjoys flying airplanes near his home in the Santa Ynez Valley. He also has a passion for sail boating and the arts. He developed a theater company in Los Angeles called Tom Cats which produced original plays as well as the classics. Dr. Casteen also has a love for animals, and he feeds more stray cats and dogs in Bakersfield than you can imagine.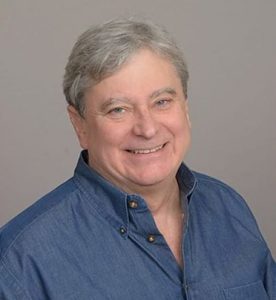 Robert Willis, DDS
Prosthodontist, Maxillofacial Prosthetics
In 1983, Dr. Robert Willis graduated from the University of Missouri-Kansas City School of Dentistry. Over the years, he has achieved a vast amount of training in implant dentistry and a specialty certificate in prosthodontics and maxillofacial prosthetics. Dr. Willis is a well-established member of the American Dental Association®, the International Academy of Osseointegration and the American College of Prosthodontists.
Dr. Willis has experienced over 30 years serving patients with quality dentistry. His greatest goal as a dentist is to use his many years of experience and specialty training to help his patients. He aims to improve the quality of life for his patients while still helping them enjoy their dental treatment along the way.
Outside the office, Dr. Willis is an avid supporter of animal rescue. He also has a passion for vintage motorcycles, sports cars, cooking, cycling and '70s rock and roll. Dr. Willis is a father of two children. His son is currently an Army Ranger training for the Special Forces and his daughter is a third-year veterinary medical student.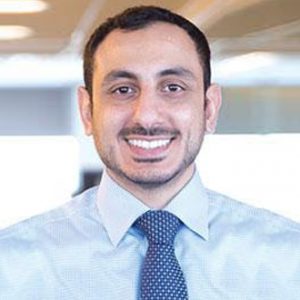 Robert Sharobiem, DDS
Oral & Maxillofacial Surgeon
Dr. Robert Sharobiem graduated from the University of California, Los Angeles in 2009 with his Doctor of Dental Surgery degree after earning his Bachelor of Science degree in biological sciences from the University of California, Irvine. As a Board-Certified oral and maxillofacial surgeon, Dr. Sharobiem makes a point to continue his education every year and has received advanced training in oral surgery at the Mount Sinai Hospital in New York, New York.
Dr. Sharobiem is a member of the American Association of Oral and Maxillofacial Surgeons (AAOMS) and a diplomate of the American Board of Oral and Maxillofacial Surgery (ABOMS). He was also awarded the 2013 AAOMS Humanitarian Award and the Vitals Patients Choice Award.
With over 10 years of experience providing quality care to his patients, Dr. Sharobiem considers his primary goal in oral surgery to provide personal care to each and every patient while alleviating any pre-operative anxiety and minimizing post-operative discomfort. It's very important to Dr. Sharobiem that each patient has a positive experience.
Dr. Sharobiem has an amazing niece and nephew whom he loves spending time with. When he's not at the office, he enjoys reading, doing crossword puzzles, traveling, hiking, basketball, bowling, trying new foods, and volunteering at church as well as overseas medical missions.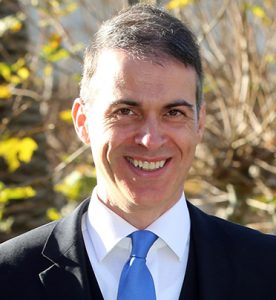 Fernando Verdugo, DMD
Diplomate, American Board of Periodontology
Dr. Verdugo travels to our office once a month to see Center for Implant Dentistry patients, and patients referred by other local offices, for periodontal concerns. If you have any periodontal concerns, call our office at 661-663-9600 to make an appointment to meet with Dr. Verdugo.
Doctor of Medical Dentistry with Honors in Periodontics and Anatomical Pathology since 1993, Dr. Fernando Verdugo has been practicing dentistry for the last 24 years and engaged in the specialty of periodontics & implants since 1998. He has been a diplomate of the American Board of Periodontology since 2003. Board Certified periodontists achieve their diplomate status after completion of written and oral examinations to demonstrate evidence of high degree of knowledge, skill and experience in the science and art of periodontology. Dr. Verdugo is dedicated to the practice of evidence-based periodontal and implant therapy.
Dr. Verdugo's PhD research work entitled "Intramembranous Osseous Transplants: factors influencing transplanted bone volume and donor site repair. Developing Safe Antimicrobial Protocols" focused on intraoral autogenous bone transplants for jaw reconstruction and was defended in September 2011, obtaining Magna Cum Laude with "Doctor Europeus" special mention.
He is a national and international lecturer in topics related to the long-term peri-implant facial tissue stability of implants placed on the aesthetic zone; human bone biology and repair; dental implants; peri-implant disease; bone transplantation; bone microbial contamination/decontamination; oral microbiology; soft and hard tissue reconstruction; the impact of past history of periodontitis on sinus augmentation procedures; and the biological impact of the micro-gap at the implant restorative interface.
He currently conducts research on the above topics and has published numerous articles in scientific peer-review journals: Journal of Periodontology; Clinical Implant Dentistry and Related Research; Clinical Oral Investigations; Archives of Oral Biology; International Journal of Oral & Maxillofacial Implants; International Journal of Periodontics & Restorative Dentistry; International Journal of Immunopathology; and Pharmacology and Gerodontology.
At the moment, Dr. Verdugo is engaged in private practice in periodontics and dental implants in California. He teaches and serves as a visiting professor at the Catholic University of Sacro Cuore in Rome, Italy and as a consultant periodontist at the VA Hospital in the Greater Los Angeles healthcare system. He also lectures at the University of Southern California School of Dentistry and VA Hospital in Los Angeles for the advanced residency programs.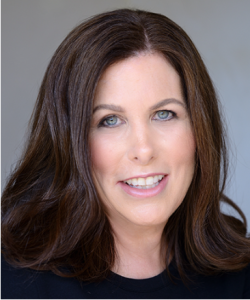 Debra Stein, DMD, MMSc
Endodontist
Dr. Stein was born and raised in Los Angeles, California. She moved east to pursue her education. Dr. Stein graduated from the University of Pennsylvania School of Dental Medicine. She stayed in Philadelphia to complete a general practice residency program at Einstein Medical Center Philadelphia. It was there that she attended to medically compromised patients in the clinic and in the operating room, as well as traumatic injuries to the dentoalveolar process. After her training at Penn and Einstein, she completed her postdoctoral training in conventional and microsurgical endodontics at Harvard School of Dental Medicine. It was at Harvard that she also obtained her master's degree in medical science in oral biology and completed her thesis on orofacial pain and trigeminal neuralgia. Her work was presented at the annual conference of American Academy of Orofacial Pain. Upon graduation, Dr Stein stayed in Boston and practiced endodontics in a private practice setting for 11 years. During this time, she also taught predoctoral students as well as postdoctoral residents at Brigham and Women's Hospital and at Massachusetts General Hospital.
Dr. Stein is a member of the American Dental Association®, the California Dental Association and the American Board of Endodontics. In her spare time, she enjoys art projects with her daughter, theater and films.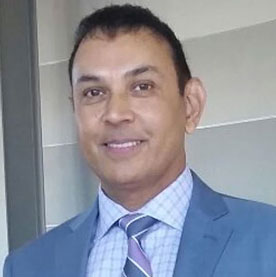 Bipin Patel, MD
Anesthesiologist
Dr. Patel is a graduate of the University of Texas, where he obtained his MD. He completed his surgical internship and anesthesiology residency at St. Luke's Roosevelt Hospital and Columbia University in New York. He is Board Certified both in anesthesiology and pain management.
For more than 20 years, Dr. Patel has been working in all facets of anesthesiology. During surgery, Dr. Patel ensures the course of anesthetic is safe and smooth and the recovery is without any event or incidents; his thoroughness is impeccable. With every anesthetic he administers anti-nausea medication, pain medication and medication to decrease the swelling from dental surgery.