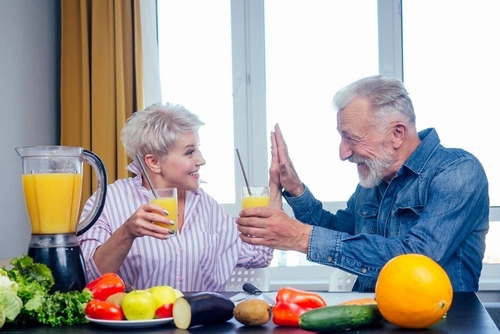 At the Center for Implant Dentistry, it's no secret that we believe that dental implants are the best option for replacing missing teeth. Dental implants look, feel, and function just like real teeth, making them ideal for single- and multiple-tooth replacement or full-mouth reconstruction.
That's not to say dentures don't have their place. Let's explore the differences between dental implants and dentures.
DENTURES
Dentures are a removable set of teeth that can be used to replace multiple teeth or a full arch. Dentures have long been the go-to treatment for patients who have lost most of their teeth but don't have enough healthy teeth to support crowns or bridges. Advancements in technology have led to dentures looking more realistic and natural than ever.
Dentures are less expensive but do have their limitations. Dentures are not a permanent solution. As a person ages, their facial structure changes, which affects the fit of their dentures. This can lead to discomfort, reduced chewing efficiency, and can affect speech. As a result, dentures may have to be replaced every four to six years. Snap-on dentures attach to implant abutments and are more secure but still need to be removed and maintained like traditional dentures. Even with dentures, certain foods should be avoided.
DENTAL IMPLANTS
Dental implants are a more permanent solution to teeth replacement. Unlike dentures, dental implants are fixed and cannot be removed. This helps avoid problems that may occur with dentures, such as slipping or falling out of one's mouth while eating or talking. Because dental implants are secure just like real teeth, patients are not limited to the foods they can eat. Dental implants also prevent bone loss commonly associated with missing teeth. Dental implants are designed for the long haul and can last over 20 years.
The hurdles with dental implants are cost and whether the patient's mouth can support the implants.
The Center for Implant Dentistry specializes in the All-on-4 treatment concept, which uses only four implants to support a full-arch. This results in a procedure that is less invasive, does not require bone grafts, leads to shorter overall treatment time, and results in immediate function. With the Center for Implant Dentistry's in-house lab, patients can get a new set of teeth in as little as one day!
Missing teeth should be replaced. Contact us today to schedule a FREE consultation, complete with CT scans, and get the smile you've always wanted with dental implants!