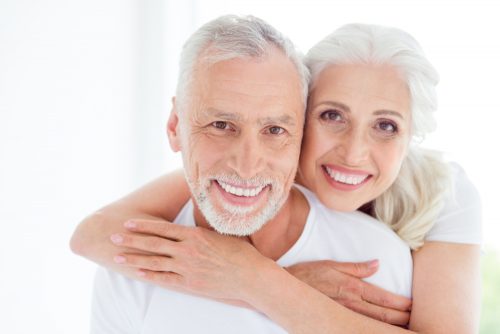 Research has shown that there is a strong link between oral health and overall health. Not only can poor oral hygiene affect the quality of life, but it can also affect overall longevity as well.
Gum disease has regularly been linked to a wide range of general health problems, such as heart disease, stroke and diabetes, and studies indicate that individuals who lose five or more teeth by the age of 65 are at higher risk for such issues.
According to the Centers for Disease Control and Prevention, severe tooth loss — having eight or fewer teeth — impacts nutrition because people without teeth or with dentures are limited in what they can eat. The CDC estimates 26% of adults aged 65 and older have eight or fewer teeth and 17% have lost all their teeth.
"Losing your teeth is bad news," said implantologist Dr. Richard Casteen. "For most people, it's a gradual process. But a single missing tooth can alter the architecture of the mouth long term."
Dental implants are the best option for replacing missing teeth. Dental implants are stable, look like real teeth, restore chewing efficiency, help improve speech and increase overall self-confidence. Implant-supported teeth offer form and function so you can smile, talk and dine with confidence.
Dr. Richard Casteen and Dr. Robert Willis of the Center for Implant Dentistry have over 60 years of combined dental implant experience and have completed over 10,000 implant cases. With a dental lab on-site, they have the ability to give patients new teeth in a day with the revolutionary All-on-4 treatment concept.
Not sure if dental implants are right for you? Schedule a free consultation, complete with CT scans, and find out. Whether it's one missing tooth or multiple-tooth replacement, the staff at the Center for Implant Dentistry can give you a reason to smile — and, perhaps, reclaim a life once lost.
"This thing is so much more powerful than four implants and teeth," Dr. Robert Willis said. "What it becomes is it brings people back into family, into society, because a smile is such a central part of who you are. You bring them back into the mainstream of life — they become human again."